Chicken soup for the soul cat food
To enter :
http://www.88-eightyeight.com/product-p/1488038caroltup.htm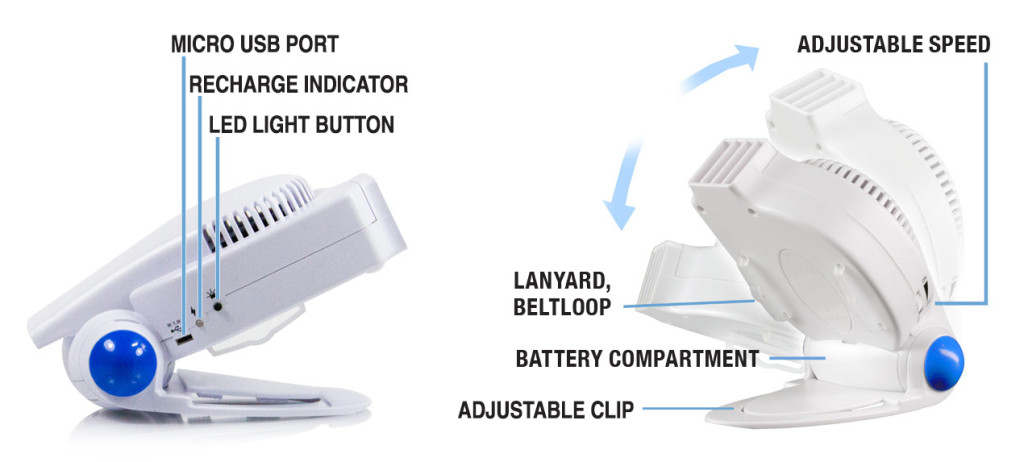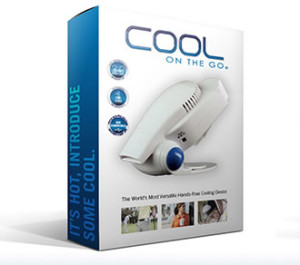 If you are like me, a woman over 50 you will appreciate having a personal air conditioner. I am pleased to present to you the "COOL ON THE GO". - It's light weight can be worn on a belt , a armband, put it on your desk. The Cool on the go can be plugged in or just used independently. I get so hot when I am working around our home between laundry, dishes, dehydrating, cleaning, farming etc.. This is keeping me feeling fresh and cool and I can get so much more done! This is a perfect gift to give anyone too! I received my cool on the go free of charge for my honest review and have been having a ball reviewing this baby. I give it a big thumbs up - Think of me this summer while you are walking in the heat with your cool on the go.. you will be thanking me - To get yours click here
We were sent a nice variety of Go Gourmet slammers for our honest review and we loved them! Not only did Clay and I try them but our grandchildren did too. What we loved about these was not only were they practical in the pouch - which means no dishes for grandmas and moms but also good for you. Young or old these are a nice quick snack for those on the go. To learn more go to click here
I admit it - We have no problem with Mister Kitty using the litter box. In fact we took him outside a few times for the afternoon and felt a bit disappointed that he held it until he came indoors to use the litter box! Unfortunately many families are not that fortunate especially if you have a cat that you may allow outside in the summer and want to bring in for a season. Dr. Elsey's cat attract is for that purpose. Cat's love it and use it rather than finding a "secret spot" . If you are like me and your baby is a good boy there are some other good reasons to switch to this brand.
Helps bring problem cats back to the litter box

Serves as a great training kitty litter for kittens

All-natural cat litter that is hard clumping, scoopable and 99% dust-free

Ideal for sifting & mechanical litter boxes

Contains natural chlorophyll for superior odor control

Can be used in households with multiple cats
I am fussy and clean my litter box daily. I put a small amount down and toss it daily. I fell in love with this litter when I noticed that it really keeps any smell down. Try Dr.Elsey's for yourself and see if you don't love it!
If you want a solid s
hampoo with no detergents and no conditioners, Ecologically correct and People friendly. Unique and completely biodegradable this is the one for you! Forget surprise open bottles at the gym while on vacation this is the way to go. Just imagine too how much money you are saving too - This is straight shampoo rather than mostly water with a little bit of shampoo added like the liquid shampoos.
I am loving The Bridget Bucket Bag by https://www.ashleybridget.com/products/bucket-purse . This is perfect for any girl on the go! It comes with a 22 " shoulder strap which I love as I love to wear a bag crossed over my shoulder. It is the perfect size not too big but not so small that I can't put in my sunglasses, wallet, cellphone, and some cosmetics. it is 10.5" high and 10" Wide smart and gorgeous in 100% black leather. I love the magnetic close and satin lining with a nice zip in pocket and 2 pockets for cellphone, etc. It also came with a extra drawstring cord and a little dust bag for the purse.
I love the silver "frosting" of bling which really makes this purse just pop! The fringe tassel was perfect to give this a real hip feel. For a mom on the go this is the perfect purse! click here to learn more and to purchase yours! I received my bridget bucket bag free of charge and all opinions are my own.
Truss Product review
Nerium skincare review
CLICK TO ORDER YOURS ----->
http://theracane.com/
We received a theracane free of charge for our honest review. This baby works pretty good for a deep muscle massage. Clay and I do a lot of physical work and sometimes at the end of the day we are feeling it. I was really pleased to find that the theracane really hit the spot(or should I say spots!) It is amazing what a deep massage will do for those tight muscles at the end of a day of activities. Please watch the video above to see how this works.
Giraffe Bath and Body
soft soap review
Snorg T shirt for review
out of africa shea
Snappers
Aunt Jayne's Seasoning
We are loving using the Genesis 950 it works wonderful on the car and around the house. I found it works great for a fast clean up on any stains too. Working on a farm means lots of ins and outs as well as grease stains from cooking or machinery. This worked wonderful on grease stains for me. I hate having a mark on my floor or carpeting and was pleased to see that it only took me a minute to mix up the concentrate and to have it in the spray bottle and to go through the house looking for any unwanted floor marks and to clean them up. I highly recommend this- It works beautifully :) click here to order and to see how I used my Genesis 950 More... I received this product free of charge for my honest review.
I am totally in love with this gadget. I had heard about this product and wondered what it did and was pleased to be able to review this for all my followers. The hype that I read about while checking out this product is true- Basically you can put about any fruit into the machine and it makes a delicious fruity frozen ice cream like treat. What made me fall in love with this is that I love bananas and since I live on a little farm there is plenty of frozen fruit that I can put into the machine and out pops a great healthy dessert! I love mine and I feel that I will never waste a piece of fruit again. These desserts are delicious. You will love owning one of these babies it truly is all that and a bag of chips! http://shop.yonanas.com/products/yonanas-classic <--- To order yours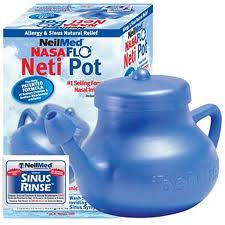 If you have ever suffered from sinus problems, all I can say is I feel your pain. I had a few years where I had multiple meds I would have to take to get my sinus problem in order besides sprays up the nose, steaming my sinus etc. I found a wonderful safe way to keep my sinus clear and that is the Neti pot. I absolutely love this product. If you have friends that have ever used one you will most likely get this response oh yes, they are wonderful!
The Neti pot comes with the sinus rinse to be used and it is really simple to use- basically you are running the rinse through your sinuses to clear them out. I always feel immediately much better after using my Neti pot. To order yours click here
This is a product we have talked about before, but I wanted to share once again about this cool little dry erase board that is so practical for every family.
We received one dry erase magnetic white board for our honest review. Here are my thoughts on this board- Clay is always looking for great items to organize some of his notes. He placed the board right next to his desk so he could easily share little notes to me or to put up reminders for himself. It attached very nicely to the wall and we found this to be a great item for every family. It has some little plastic magnetic pins which work out great to highlight items you may need in a hurry. It is 11X14 which works great as it is neither too small or too big. You can order one for yourself by clicking on their site
http://www.diamondtab.com/
Belli eye brightening Cream. Let's start here.. there is a sweepstake on their site right now
http://www.belliskincare.com/belli-eye-brightening-cream
so you will definitely want to look around at their products after reading this review :) Belli eye cream is made for expectant mommies. Many women struggle with those dark circles under your eyes you will love this product. It minimizes the appearance of fine lines. It also contains vit K which has been used to help reduce the appearance of dak circles and vit B3 which helps increase circulation. I enjoyed trying this product and it made my eyes look so pretty! I received this free of charge for my honest review. I suggest getting the whole regime of products to get the best overall effect :)
BABY CHICKS!
We enjoyed trying Hampton Creek's Just Mayo . You can order yours right here --->
https://www.hamptoncreek.com/just-find-it
.
It was flavorful and was wonderful for egg salads, tuna salads, dips, etc. It is JOY on your sandwiches :).
Some more great things about Just Mayo is
It is soy free, dairy free, lactose-free and Kosher! We give this one a big thumbs up! We did receive this product free of charge an all opinions are our own :)
Cat Dancer Product Review
I am loving my new tops from http://www.halftee.com/ . These are awesome - I can go to a business meeting or church and slip them under a nice blouse and then come home and work out or just clean the house and be cool! They really help to extend my wardrobe too as many times I may have a shirt that is so so and these just make any shirt look more put together. There are MANY MANY choices and SIZES!!! Check out the site and let me know how you are wearing yours on twitter http://www.twitter.com/R47R
http://www.eshakti.com/shop/Dresses/Cotton-knit-fit-and-flare-dress-CL0038815
<--- To order
I was happy to be a part of the eshakti custom made order dress event and received my dress free of charge. All opinions are my own.
I am a huge fashion lover and was pleased to asked to be part of Eshaki's fashion event. I had several styles and dresses to choose from and the only catch was the dress had to be custom made for me! I looked for something that would be practical for me to wear this summer and when the dress arrived I was really pleased to see that it fit perfectly! Loving fashion like I do I was absolutely thrilled as years ago I found that a great way besides the malls was to order the clothing I loved delivered right to my door. I admit I was really impressed. I had them shorten my dress, add more fabric to my bustline and to adjust the sleeves - pretty much I redesigned the dress. So many choices on this site for all of us that love fashion! Check it out for yourself and tweet with me on twitter and tell me what you are wearing http://www.twitter.com/R47R
Mary Kay Products
We were sent a nice variety pack of http://www.renfrofoods.com/ Mrs. Renfro's products to review for you. This company once again made the Best Product list and here is why - The salsa and sauces all have a beautiful taste and you can actually taste the product as it isn't just "heat" in the hot version. It is no wonder that this small company is winning awards and is making it's way into homes everywhere. The quality of fresh ingredients, the superb taste and the creativity of the brand owners introducing "smart" tasty products on a consistent basis. We give this company a 10 out of 10.Quoted from their site
Renfro Foods, manufacturer of award-winning Mrs. Renfro's salsas and other specialty food products, has been named the 2015 Small Family Business of the Year by Baylor University's Institute for Family Business. This is the third time the multi-generational family business has been honored by the Institute, having previously received the Founders Award in 2011, and the Family Values Award in 1993."

All opinions are our own and no other compensation was sent us but the products.



Mister Kitty learns his second trick.. only this one is to keep him safe!
hoo rag product review